Posted Monday, January 28th 2013 @ 11am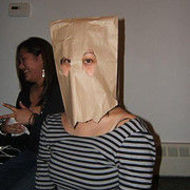 It's no big secret that NEITHER sex really likes Monday very much... or that EVERYBODY loves Fridays. New research though says that Wednesday isn't such a good day for you ladies.
Women look their oldest at 3.30pm every Wednesday, a new study reveals.
This is when energy levels plummet, work stress is at a peak and the effects of any weekend late nights finally kick in.
The research shows one in ten women (12 per cent) find Wednesday the most stressful day in a typical week.
But they reveal Thursday is the day they are most likely to have sex.
Does that sound about right to you? What's your "Ugly Day?"